OUR HISTORY & FACTS
Since its inception in 2003, Alliance Granimarmo has always placed prime value on high quality products and excellent service. We have highly qualified, experienced, and customer-oriented workforce and have taken advantage of state-of-the-art technologies to make luxuriously magnificent stones accessible to everyone.

Our reputation as a leading and trusted stone quarrier, processor, importer, exporter, and installer are a testament of our dedication to our values and mission. This has likewise landed us contracts in various parts of the world like Japan, Turkey, India, Italy, and Greece.
WHY CHOOSE US
Alliance Granimarmo reinforced by its more than 20 years of experience, outstanding repute and proficient workforce guarantees our clients to gain utmost customer service and exceptionally world class quality stones. Whether you are a trader, project developer or end consumer, we always aim to make your encounter effortless while maintaining the excellence we are known for.
We provide extensive options of perfectly marbles with magnificent designs and cuts for various projects as well as install them. Our fully equipped expansive quarries and processing plants manned by highly experienced personnel assure clients that we deliver high quality marbles on time even in bulk numbers, giving them the advantage of finishing projects within their timeframe.
Our dedicated team of experts can guide customers in choosing the best option and taking advantage of our AR rendering technology give customers a visual into how the projects will look once finished. Seeing how a chosen marble fits in a design can help clients decide on their final choice and avoid unnecessary expenses and delays in finishing the project.
We care about you, our customers including your preferences, time frames and budgets. We highly value the trust you have bestowed upon us because we want to build long term relationships. We want to turn your seemingly impossible dreams into elegant and luxurious realities.
Alliance @ India
For the past 20 years Alliance Granimarmo has grown tremendously, from a single granite factory in 2003 to a leading multi-branch company. This growth allows the company to provide a wide array of splendid world class stones at competitive prices.

It now has two visually stimulating display centers located in Tirupati and Vizag, India. and two processing plants and stockyards in Tada, India. All facilities are equipped with ultra-modern machineries and staffed by expert teams to produce the world class marbles and stones the company is known for.

All establishments are laden with imported rare and exquisite stones that are well classified and displayed to provide awe-inspiring solutions to clients. We can provide our clients with all the finest marbles .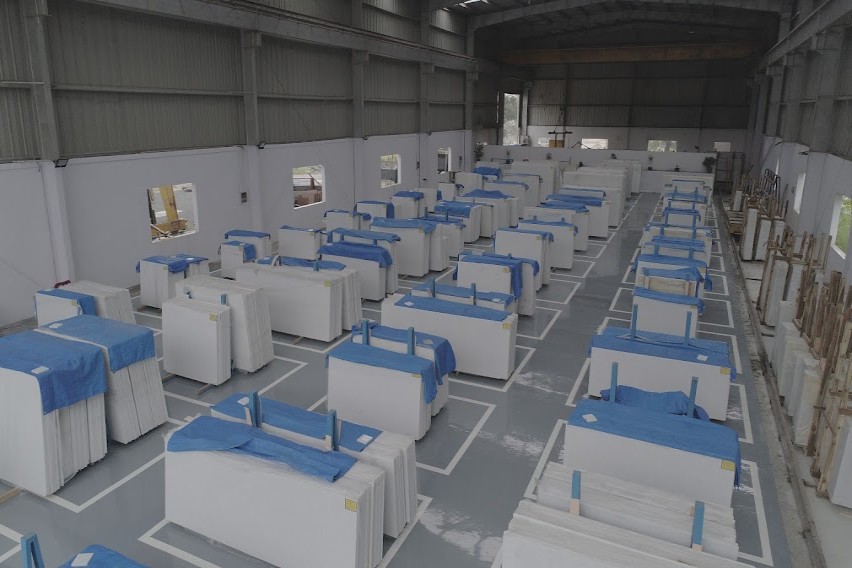 Alliance @Vietnam
Expanding operations overseas is crucial for Alliance Granimarmo to fulfil its mission of making world class elegant marbles more accessible to everyone. Vietnam being known for pristine white marbles is one of our overseas ventures.

We established an exclusively white marble quarry in Luc yen in the province of Yen bai, Vietnam to give clients limitless supply of this white wonder. This 17.91 ha quarry also allows us to provide our customers with diverse designs and shades of the famous white Vietnam marbles.

A marble processing plant was likewise constructed in the port city of Hai Phong, Vietnam to accelerate processes and have a steady supply of the exquisitely elegant white Vietnam marble for the market. It is fully equipped with state-of-the-art equipment and operated by highly skilled and experienced personnel to produce high-quality white marble.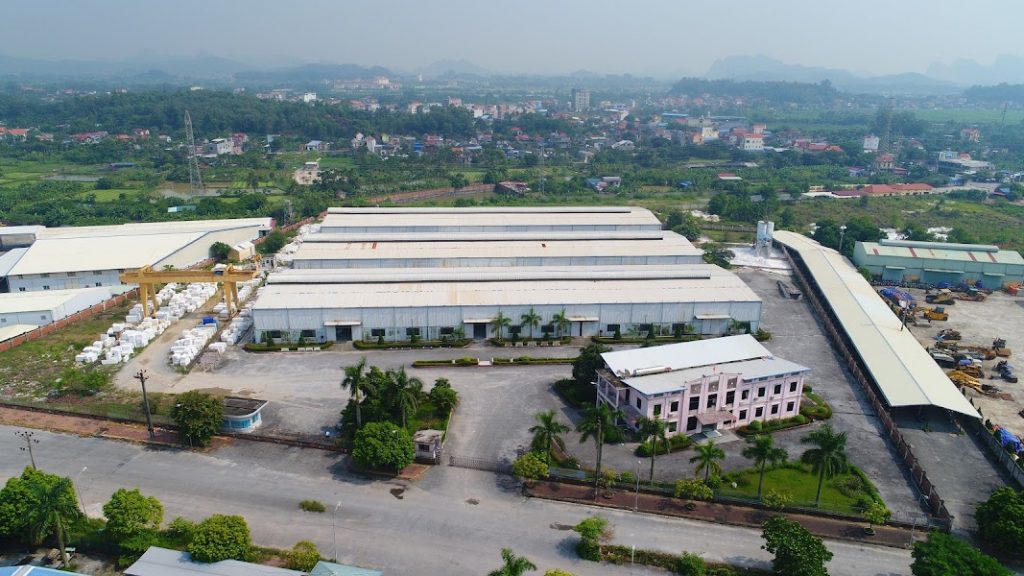 Alliance @ Tirupati
Wanting to bring their luxurious natural stones closer to people, Alliance Granimarmo opened its first premium showroom in January 2020 in Tirupati, Andhra Pradesh. It features a wide array of perfectly smooth and opulent imported marbles. This display center allows each client to physically touch every stone and closely discern the ornate designs each marble exhibits.
Being surrounded by beautiful masterpieces can leave clients in awe and make it harder for them to choose. To solve this dilemma, Alliance has employed a highly qualified, experienced, and knowledgeable team of professionals to guide each customer on the perfect stone for their project.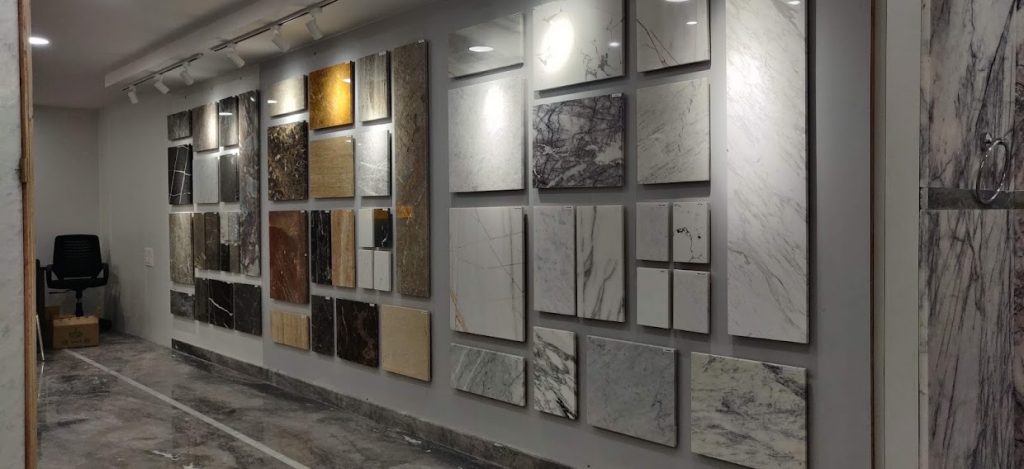 Alliance @ Tada
We produce high quality stones efficiently given our factory and two stockyards in Tada, Andhra Pradesh, India. Our processing plant in Tada is fitted with advanced machinery. To assure clients that they get the finest marbles, our dedicated manpower assures all polished marbles are within company standards before being sent to the stockyards / customers.
To showcase the elegance and uniqueness of each marble slab, our two expansive and distinct stockyards in Tada are highly organized. One stockyard is exclusively dedicated to white marble while the other stores the luxuriously colored imported marbles. Each world class marble is further classified according to its design, color, and shade. This gives our customers the opportunity to conveniently scrutinize each perfect slab and choose the best marble.
Alliance @ Vizag
As part of Alliance Granimarmo's continuing growth and expansion, another display center was established in Andhra Pradesh in January 2022. Specifically located at D-10, Autonagar, Gujuwaka, Auto Nagar, Visakhapatman, Andhra Pradesh, India, this facility showcases 150,000 square feet of spectacular marble. Its accessibility conveniently allows more people to experience at first hand the magnificent beauty and unique designs of our world-class natural stones and choose the perfect one for their dream projects.